Hollywood's heavy hitters descended on New York City for the men's tennis final between Novak Djokovic and Daniil Medvedev at the US Open Sunday … but there were two locking lips.
The slew of A-listers — Leonardo DiCaprio, Kylie Jenner, Timothée Chalamet and Nicole Kidman among them — crammed into their box seats to watch Djokovic beat Medvedev 6-3, 7-6, 6-3 on center court at Arthur Ashe Stadium in Queens.
Speaking of whom, Kylie and Timothée couldn't keep their hands off each other — or their lips apart — as they were photographed kissing throughout the match.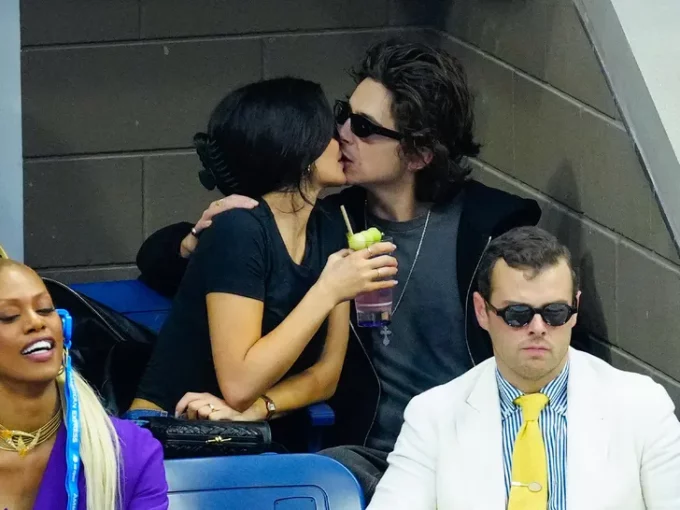 The lovebirds made their romance official at Beyoncé's concert in Los Angeles last week. TMZ obtained video of Kylie and Timothée smooching all night with their arms wrapped around each other.
Coupled with the US Open, their relationship appears to be going full steam ahead.
Other bold-faced names included Nicole's hubby, Keith Urban, Matthew McConaughey, Jake Paul, Eva Longoria, Jon Hamm, Jerry Seinfeld and Martha Stewart — but Kylie and her new beau, Timothée, grabbed most of the spotlight.